Elevate Your Game
Whether you are new to golf, wish to fine-tune your swing mechanics, or want to enhance your shot-making and strategic skills, Montgomery Country Club has an instructional program for you. We offer a wide spectrum of instructional options for golfers of all ages and abilities taught by top PGA teaching professionals under the direction of Golf Professional Kieron Mooney including private instruction, golf clinics, group lessons, and on-course instruction - all designed to help each student achieve his or her personal goals and objectives.
In addition to classes and lessons for adults, we offer a comprehensive junior golf program for young members ages 5-17. In addition to teaching golf fundamentals and strategy in a fun, engaging environment, junior golf lessons and camps help students understand golf rules and etiquette, build character, learn good sportsmanship, and benefit from the many positive life skills the game teaches.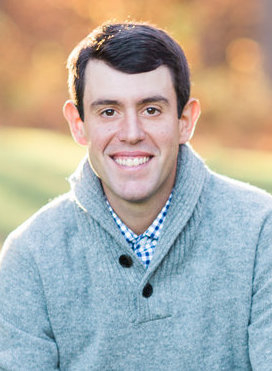 Michael Grantham
PGA Head Golf Professional
Michael Grantham, PGA Golf Professional
I was born in Washington DC and raised in Brookeville, MD. I started playing the game young with my father and brothers. I was drawn to the game from the very beginning and started competing when I attended Sherwood High School, graduating in 2006. I first began working in the golf industry while in high school. My first job was at Norbeck Country Club where I was given the opportunity to learn the business of golf. As high school ended I knew I wanted to continue in the golf industry and decided to attend the Golf Academy of America in Myrtle Beach SC, Graduating in 2009. In the years following I spent a short time as the Assistant professional at Laytonsville Golf Course before joining the Professional Staff at Norbeck Country Club in 2012. During my time there I completed the PGA apprentice program and became a Class A member of the PGA of America. I took the Position as Head Professional at Montgomery Country Club in November of 2019. Away from the club I enjoy traveling, attending sporting events, and spending time with my Wife Ashley and Daughter Layla.
During my time as a professional I have given countless private lessons and group instructional clinics. I enjoy working with players of all levels. I have extensive experience with juniors as I have been a part of the First Tee Program, and PGA Junior League. I have worked with Men and Women at both the novice and expert levels. I have enjoyed working with all of my students and have been successful at helping them achieve their goals and brought further enjoyment to the game of golf. I am here for any and all of your instruction needs, club fitting/ equipment recommendations, or if you just want to talk the game of golf!